Stephen Castorino, MD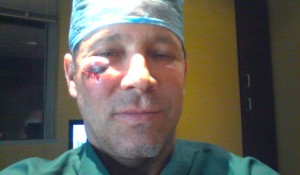 An endocrinologist in Las Vegas, Dr. Stephen Castorino was schooled at University of Pennsylvania and Pennsylvania College of Medicine.
He diagnoses, treats, and manages endocrine disorders,  those affecting the body's natural balance of Hypothalamic Pituitary Axis disorders such as thyroid, diabetes, adrenal, testosterone and estrogen disruptions. Well versed in Medical as well as alternative therapies in restoring your body's natural balance.
Regenerative medicine is another exciting up and coming field that is rapidly emerging advance in medicine that we have taken and active role in treating this as a disease process as well.
A cohesive integration to merge the Hypothalamic Pituitary Axis [HPA] with Exogenous Cellular Renewal to create the ultimate in the science of regeneration. (regeneration: to bring back to a former condition or vigor)
In treating the disease state, imbalance or aging, the HPA is the control center, it is the master gland, that controls the balance of wellness as well as the aging process of the entire body. This Control Center needs to be monitored and tuned appropriately.
Dr. Castorino believes in treating aging as a disease,  if you can regulate and restore control of the hormones that have influence on the entire body as well as be able to artistically manipulate the external self we may be able to master the art and science of regeneration and aging. "Regenerative medicine is truly the wave of the future that is within our grasp and here now."